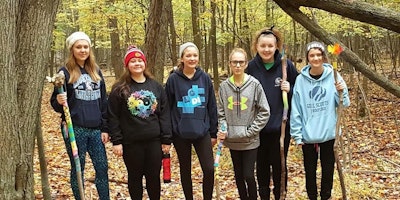 The Big Screen Social
Girl Scout Troop 2601 presents a fun community movie night!
Enjoy a  movie shown indoors on a big screen. A fun spring break family activity with a Hawaiian theme.
---

Event Information
Who: Families interested in a FUN Movie night out (out of the house… we'll be inside for the movie ;)
What: The movie MOANA
Where: Little Chute Village Hall
Why: To kick off spring break with some FUN and foster an active community. 
How: Just show up!
---
FAQs
3  strike policy
In the event we experience any behavior issues, we will [strike 1] informally discuss the questionable behavior with the youth. [strike 2] we will has 2 or more adults formally inform the youth again and let them know this is the last warning. [strike 3] the youth will be asked to leave (we will provide a means for calling home if they do not have one).
Do Parents have to stay?
This is a our first community event and we did originally expect it to be family oriented. We do not want this to turn into a baby sitting service. As this is not an organized Scout function where we will have assigned leader/adult for every age group, parents are resonsible for their child being supervised.
How it is being licensed?
The Boy Scout Troop has been granted access to BSA's umbrella license to use at Little Chute Village Hall for Scouting purposes and can not be used to solicit funds. This movie is a great example of a simple community service for those with nothing to do on Spring Break and provides an exellant opportunity for recruitment.
What can I bring into the event?
Blankets and pillows…. you know, all that soft comfy stuff that will make the kids comfortable! Oh ya.. don't forget a lawn chair for those who don't want to sit on the floor :). Snacks are OK, we would just ask that you share.
Do I have to bring my printed ticket to the event?
No, this is a free event for the community
Is it ok if the name on my ticket or registration doesn't match the person who attends?
Yes – as a free event, the tickets are just a tool to help us get a count of interest
Things to NOT bring to the event
As a Scout hosted event, it is expected that no-one would bring the 4 F's – No fire arms, No fire water, No fire works, and No Furry Friends.